Welcome!
I'm Heidi Sturgeon, a Registered Clinical Social Worker in Nova Scotia, Canada.
I have been working with adults, children, adolescents, couples and families since 1994 and completed my Masters in Clinical Social Work, from the University of Toronto, in 1997.  I have also gained valuable experience and knowledge working in Leadership positions in Health Care and Education.
Since 2016 I have been employed full time in private practice. Working from a trauma informed lens I  offer evidence based therapies to Individuals in Nova Scotia using a secure Online Health Care System. Evidence based treatment modalities I provide include: Acceptance and Commitment Therapy (ACT), Accelerated Resolution Therapy (ART), Cognitive Behavioral Therapy (CBT), Dialectical Behavior Therapy (DBT), and Motivational Interviewing. I also have training in Solution Focused and Narrative Therapy and Emotional Freedom Techniques (EFT), mindfulness and self compassion.
Over the past 10 years I have also been attending programs to learn and develop a mindfulness self compassion practice in my personal and professional life. This has led me to attend various training programs and retreats in mindfulness and self compassion. I have discovered the benefits of practicing both in my personal life and enjoy incorporating these approaches into my Social Work practice.
As a Leader in Health Care & Education I completed training in the LEADS in a Caring Environment Leadership Capabilities Framework with the Ontario College of Health Leaders; Performance Excellence Leadership Training with Simplicity Designs; as well as Training in Supervision, Coaching and Mentoring and process facilitation.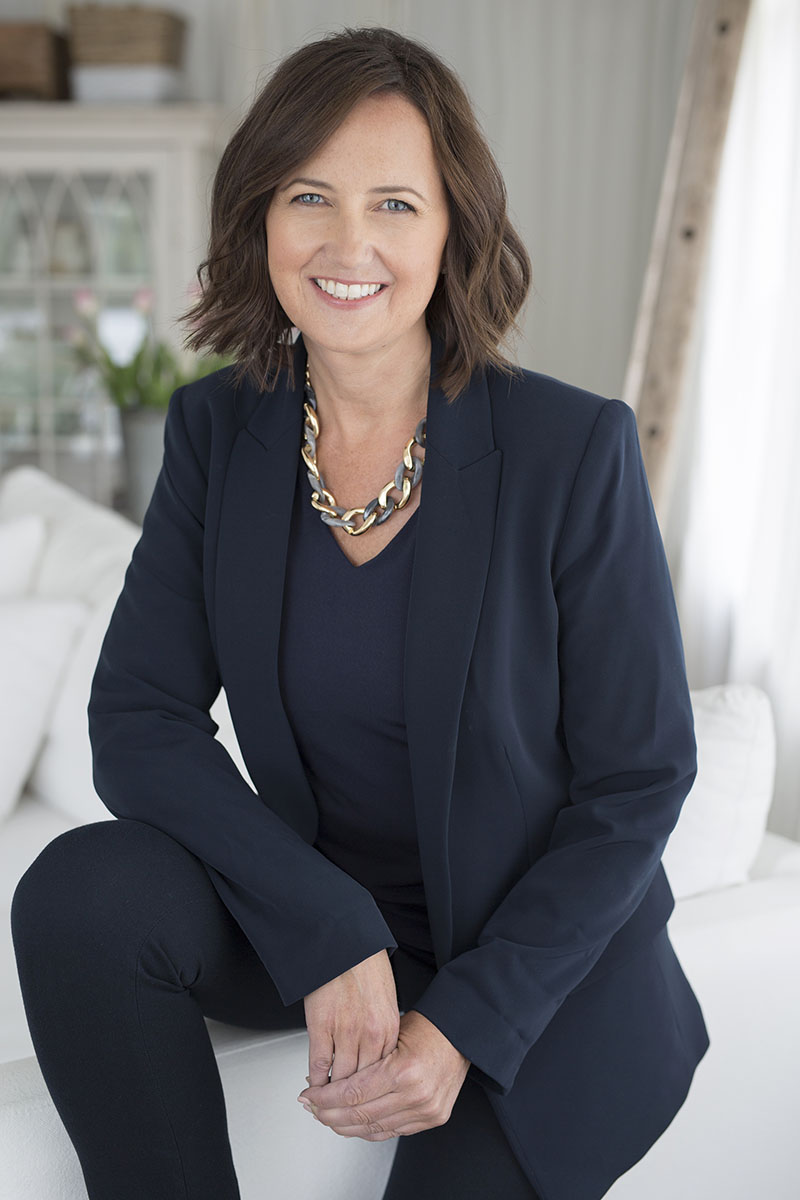 So wondering how all of that led to where I am today – Providing Online Video Counselling in NS?  As an employee in Health Care for many years I had many many discussions about wait lists and barriers to clients accessing mental health services. This background and my own personal desire to own my own business/practice led me to a decision to open my own practice in 2016 and to offer a more creative and accessible service across the Province. Online Therapy provides accessibility to clients who may have limited resources in their community and also reaches those clients who may feel they have barriers to accessing services in their community.
Clients have reported they love having their Online Therapy sessions in the comfort of their own home and an added bonus has been having clients enjoy and benefit from having their pet join their therapy session!  Other clients have found that having access to therapy during their lunch hour or well the children are at school allows them to "fit a therapy session in" to their already busy life.
Having worked in Health Care for many years privacy is very important to me so I currently offer Online Video Conference Therapy using a secure and confidential telehealth system called, ON Call Health. This system is easy to use for both the client and for me!
On a personal note I am a lover of life, connecting with people, travel, learning, being close to the water, boating and coffee. Books and being a life long learner are true passions of mine.
Speaking of loving learning here are of few training's I have taken in the past few years. For a complete listing of my work experience and training please check out my profile on LinkedIn.
RECENT EDUCATION & TRAINING
| | |
| --- | --- |
| OCTOBER 2018 | Accelerated Resolution Therapy (ART) |
| SEPTEMBER 2018 – NOVEMBER 2018 |  Eight (8) week mindful self compassion program |
| 2018 | Acceptance & Commitment Therapy for Mindfulness & Traum |
| 2018 & 2017 | Resiliency Coaching – Atlantic Institute Resiliency (AIR) |
| 2017 | The Happiness Trap – 8 week Program |
| 2017 | Acceptance & Commitment Therapy for Depression & Anxiety |
| 2016 | Acceptance & Commitment Therapy – Introduction |
| 2015 | 5 Day Dialectical Behavioral Therapy |
| 2015 | 8 week Mindful stress reduction program |
© Copyright 2019 | Heidi Sturgeon, MSW, RSW Sturgewood Industries Ltd |  Halifax, Nova Scotia Canada  |  B3M 3N3 | All Rights Reserved.
Photos by Studio Ulmah - Website by Windrose Web Design